Contacts:
Eleanor Daiga — (315) 423-1196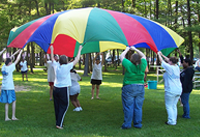 Region 3 does not currently have a fixed day of the month when meetings are held. We will be scheduling them month-to-month as we decide on a fixed date for them.
For more information and details on the Region 3 meetings, please contact Eleanor Daiga.