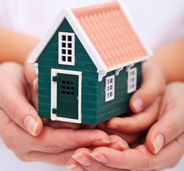 Mom Knows Best
(continued)
Seeing My Mom's Side
Witnessing the situations my sister allowed herself to get into has made me very careful when I evaluate my own choices, even to this day. It's my last year of high school and so far I am on track to go to college. I don't want anything derailing me.
Part of staying on track is trusting my mom's wisdom. Of course, when she says no to something, my first reaction is usually, "Jeez, I never to get to go anywhere!" But then I try to figure out where she is coming from. Usually there is reasoning behind her position.
I guess communicating well is the key to my better relationship with our mother. We do a lot of things together, like watching old movies, shopping, or going to the beauty parlor. We even watch TV shows together. We usually talk about what we saw on these shows, and end up having full conversations about it.
I'm happy to see that she does trust me. Though she sometimes finds reasons why I shouldn't go to the mall or movies with my friends, at other times she is OK with it. If I say I'm staying after school, and then she'll take my word for it, no questions asked. Though we have our small fights, overall things are good. I'd never want to be in the boat my sister was in.
Staying in Line
Seeing my sister put my mother through a lot also made me feel a responsibility to spare her more suffering, and sometimes that responsibility feels heavy. I feel the pressure of not screwing anything up. But I also see that staying in line has saved me from the burden of regrets or lingering awkwardness in the air when I talk to my mom about boys, future plans, or anything else important in my life.
Today my sister and her now ex-boyfriend, are not even on speaking terms. In fact, they are involved in a court case because she claimed that he was harassing her and she took out an order of protection against him. Stories began to surface that he used to stalk another ex-girlfriend.
I guess I get the benefit of her mistakes. I've learned that trying to pull the wool over your parents' eyes is dangerous. It's better just to ask and have them say no than go behind their backs and cause problems. Having an open and honest relationship with your parents is best for everyone involved.