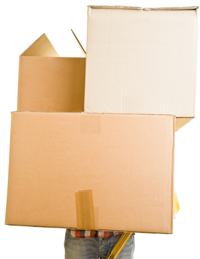 Crib Sheet
By Scott
When you've figured out what kind of apartment you want to move into, then it's time to start looking for one.
You may be eager to leave foster care before you have to, but don't rush it. Before you leave care, make sure you have a place to stay— and not just for a few nights. Living in foster care is a whole lot better than living in the streets or in Covenant House, or just kicking around from place to place. That makes it hard to get or keep a job, or to continue school.
When you are about two years away from leaving the foster care system or aging out, it's time to start thinking about how to find an apartment, where to look or what to look for. Here are 11 tips that can make looking for an apartment a little easier.
1. Plan Ahead. Find out from your social worker (or whoever in your agency can tell you) what benefits you can get when you leave foster care (like a housing voucher, income through SSI or special housing for former foster youth). Find out how old you have to be to receive these benefits. Get as much information as you can about options for when you leave care.
2. Plan Ahead. "Start figuring things out early," said Harriet Cohen, Director of Schafer Hall, a 91-unit residence for people with special needs and formerly in foster care. Even though some foster youth are eligible for housing vouchers, it's not a simple process to get the voucher and find a place. "Timing is one of the big things that can go wrong in an apartment search," Cohen said. "People don't apply for the housing voucher in time. It takes six months to a year to have it secure."
3. Know Your Options. One thing you're going to need to do is figure out where you want to live and what kind of apartment you want. You may want to live in your own studio apartment, or you might want to live with roommates. You might be planning to fall back on relatives. Find out now if that's realistic.
If you decide you want your own place, think about exactly what you're looking for in an apartment. Some people want to live in a quiet place, others want to be close to friends or family.