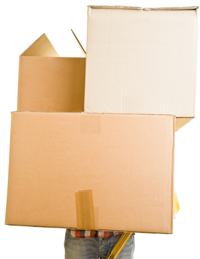 Crib Sheet
(Continued)
4. Save Money. You need a bank account with savings in it. When you finally do move into your apartment, you're not only going to need your first month's rent, you're also going to need a security deposit (which is usually one month's rent). That's money the landlord takes from you and holds onto in case you mess up the apartment in any way or leave without paying some of your rent. When you move out, the landlord should give it back to you... unless you screw up. Sometimes landlords want a security deposit and the last month's rent, in advance. You need to be prepared.
5. Get References. Your landlord will need references— people s/he can talk to about how you'll be as a tenant. Basically, the landlord wants to know if you'll pay the rent on time and be a nice neighbor, that you won't have loud parties or damage the apartment. So you should ask someone— like a teacher, a staff member, a job supervisor or any adult that has been in your life— if you can use them as a reference. Make sure you have that person's number to give to the landlord so he or she can call.
6. Start Searching. Six or seven months before you're ready to leave the system is a good time to start looking for an apartment. To find a place, go to neighborhoods you want to live in and look for signs, and put up your own signs. (That's especially good if you're looking for a roommate.) Look in newspapers or online, like on Craig's List, and ask your agency about real estate agents, even though brokers can get expensive. ACS office of housing policy and development (HPAD) should also have apartment listings. And ask everyone you know if they know of a place for rent.
Look for things like location. Is it close to the bus or train, your job or school, or a grocery store? If sunlight is important to you, look for a place that has a nice angle toward the sun. But you're not going to get all of these things so your best bet is to narrow down your priorities and look for what you need, not what you want. I would look for how close it is to work, the store and the post office.