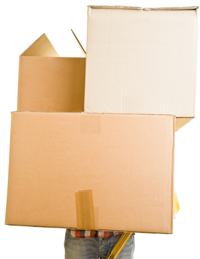 Crib Sheet
(Continued)
7. Dress for Success. When meeting with a broker or apartment manager, act as if you're going on a job interview. Put on your most professional clothes, use your best speaking voice, be on time and have a positive attitude. Fill out apartment applications neatly. Have your ID and other information handy.
8. Ask Questions. Ask about anything you're unsure of or don't understand. For example, some places include heat and hot water in the rent, some don't. It can get pretty expensive to pay for those things, so make sure you ask whether they're included. If there's anything wrong with the apartment— like the lights or windows are broken— make sure they'll be repaired before you move in. Also, if you're moving to an unfamiliar neighborhood, ask people around there if it's safe, and try walking around after dark to see how you feel. You may want to bring someone with you to see the apartments or meet with a landlord, so you remember to ask your questions and have help thinking through your choices.
9. Read the Lease. Leases are not easy to understand. They're usually many pages long and have a lot of sections and clauses. Read the whole thing and make sure you understand all the rules before you sign it. Never sign anything unless you absolutely understand and agree to the terms.
If the lease says "no pets" and you get a cat, you can get kicked out. The best idea is to show the lease to an adult you trust— before you sign it. Once you sign the lease, you can't get your money back. So be careful.
10. Keep it Down. When the time comes for throwing yourself a housewarming party, invite your neighbors and landlord if it's appropriate. Don't let your guests disturb other tenants in the building, and be sure to end the party at a reasonable hour. Enjoy your freedom, but remembe— you can be kicked out for disturbing your neighbors.
11. Did we say "plan ahead"?