Every month we ask youth in foster care around New York State an engagement question. Growing up in foster care comes with unique challenges, restrictions and even advantages. We feel it's important to get the unique experiences and voices of these youth in front of as many people as possible, so we anonymously share their answers with you below.
We'll be switching these up every so often, so check back to see what new Youth Voice responses are being shared.
Q: Have you ever felt discriminated because you're in foster care?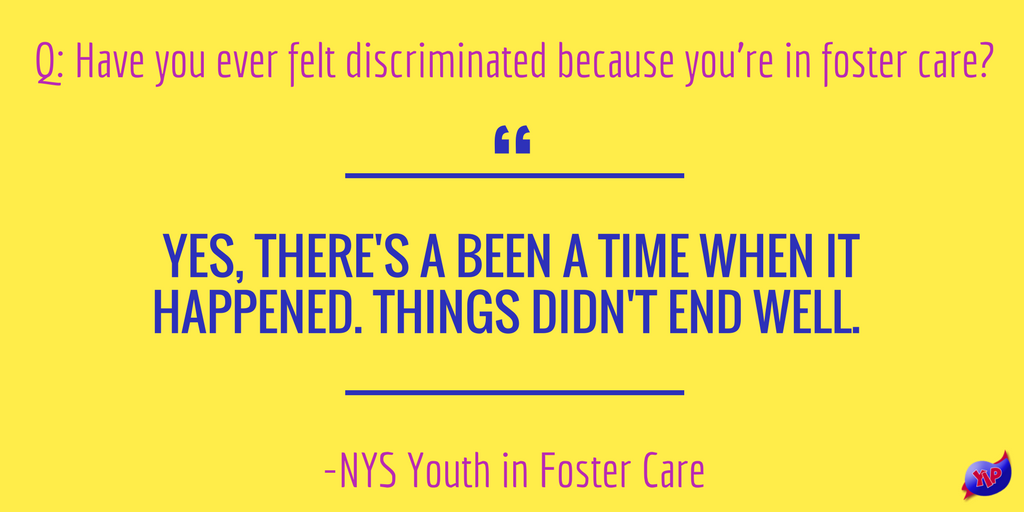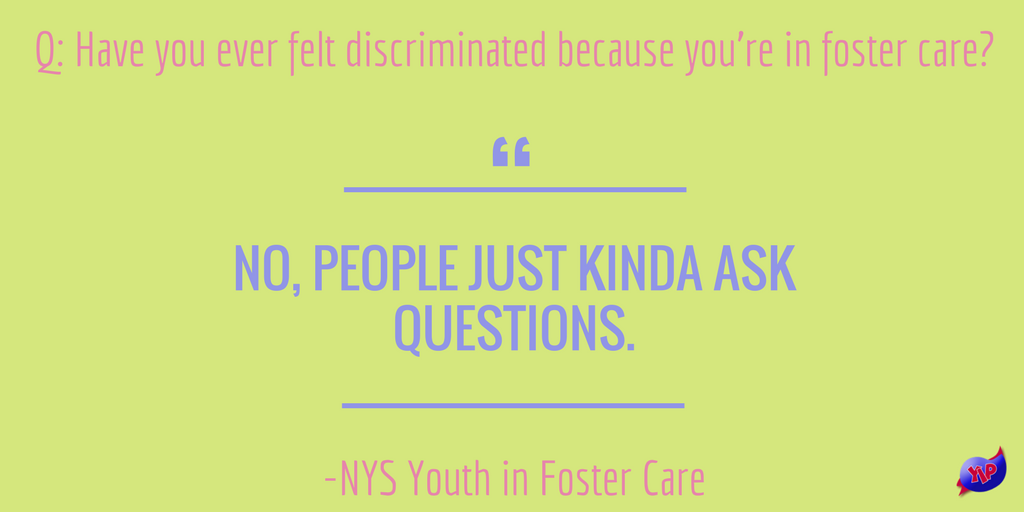 Q: What is one thing you want people to know about foster care?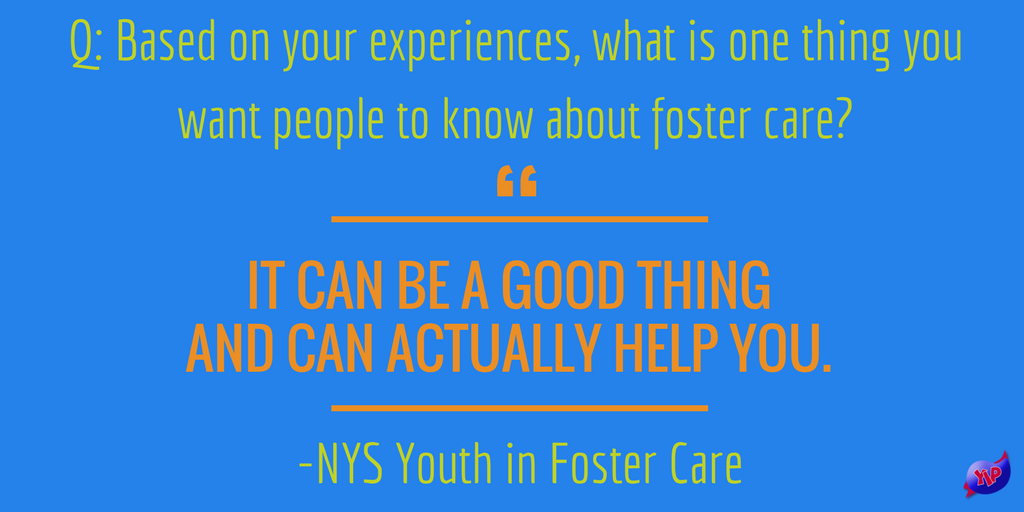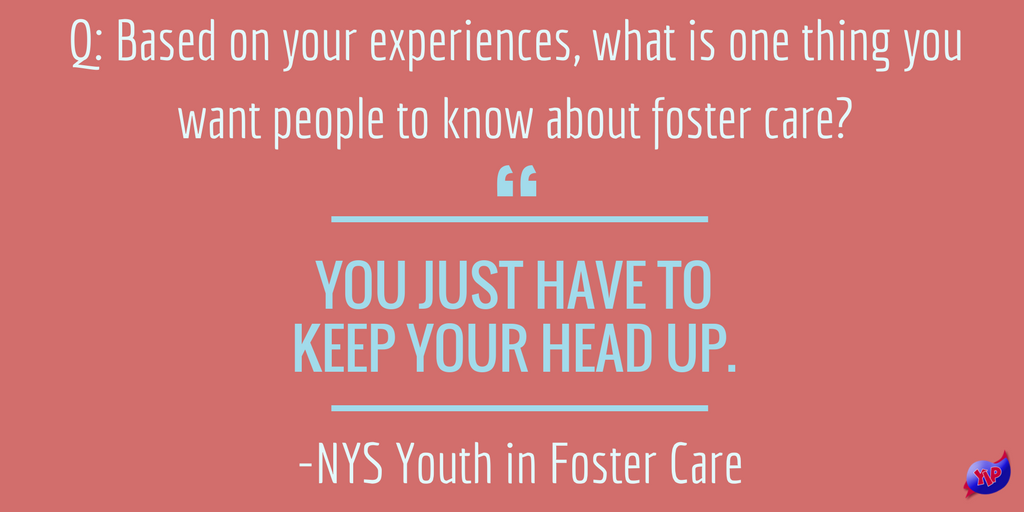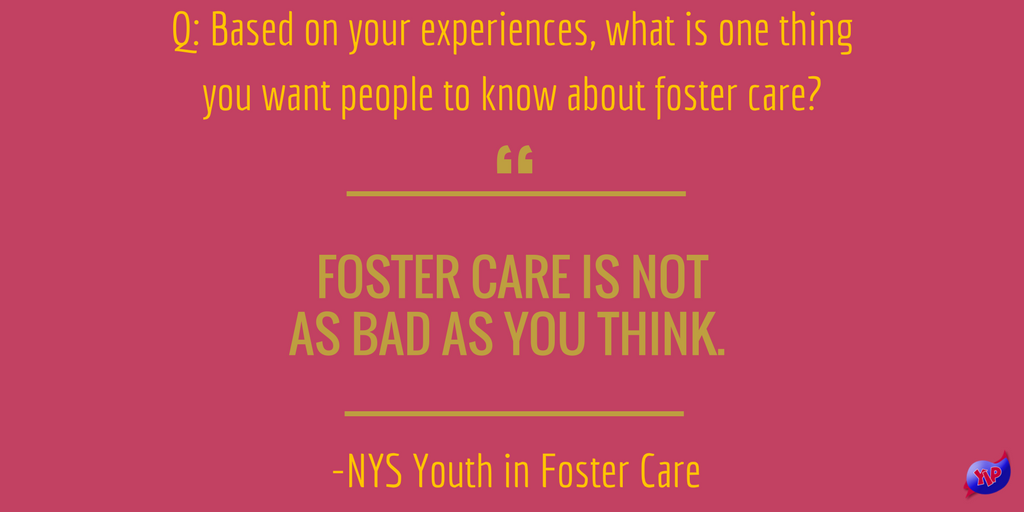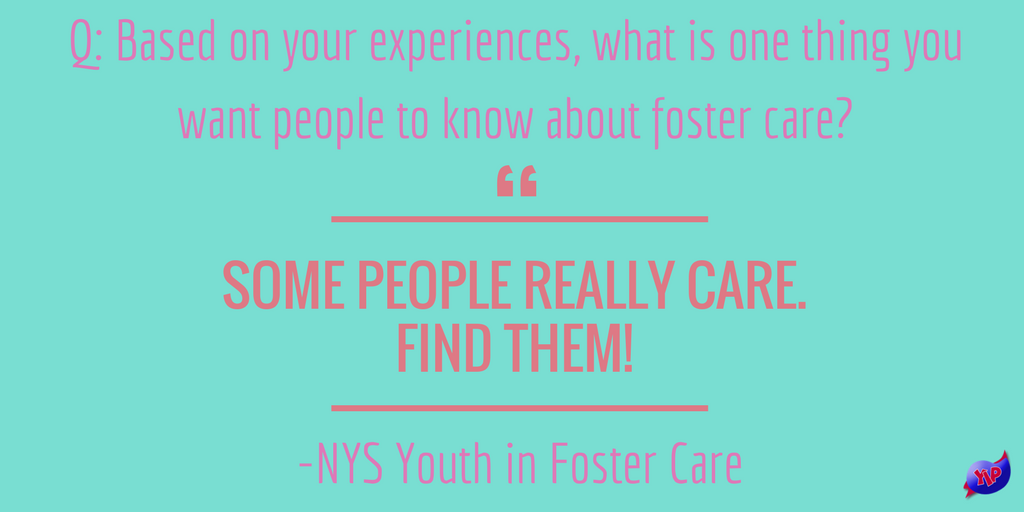 Q: Do you ever get the chance to work on your plan to leave foster care?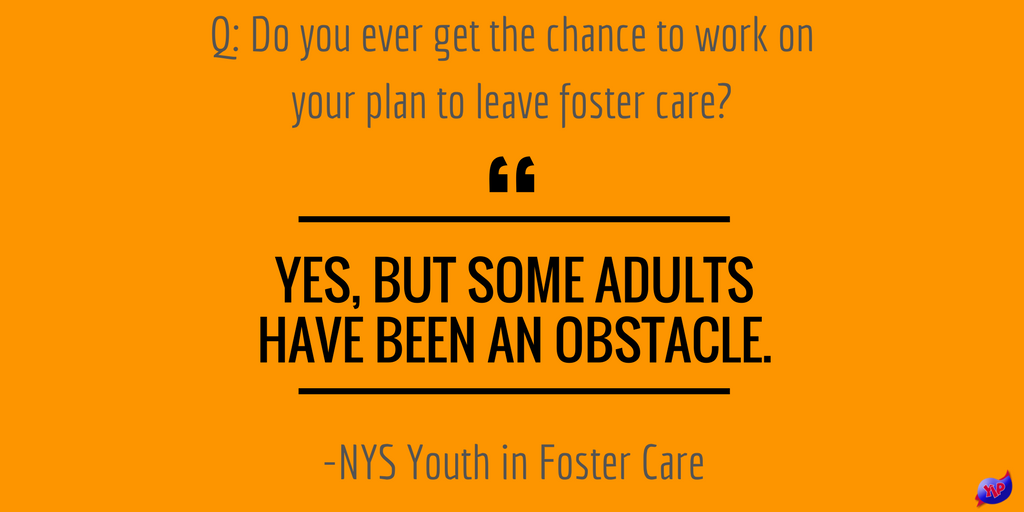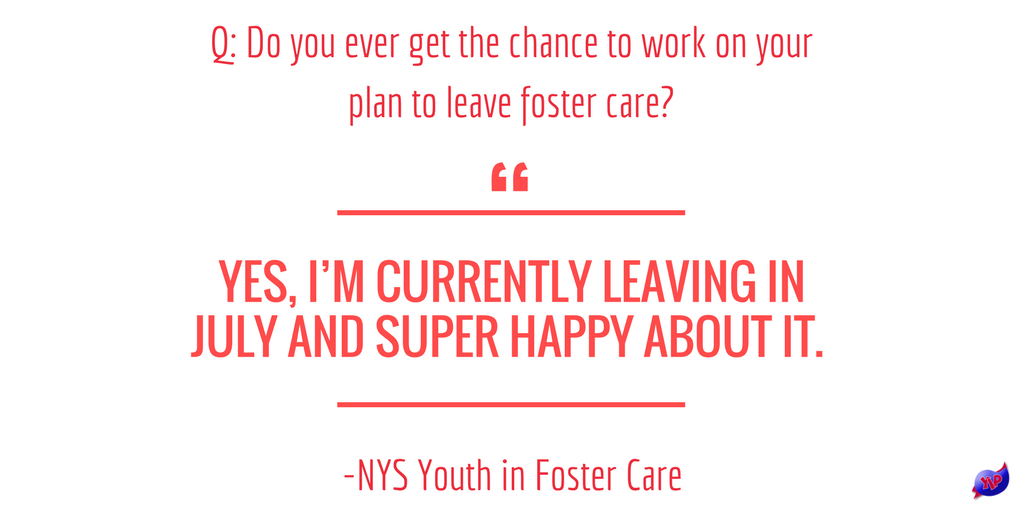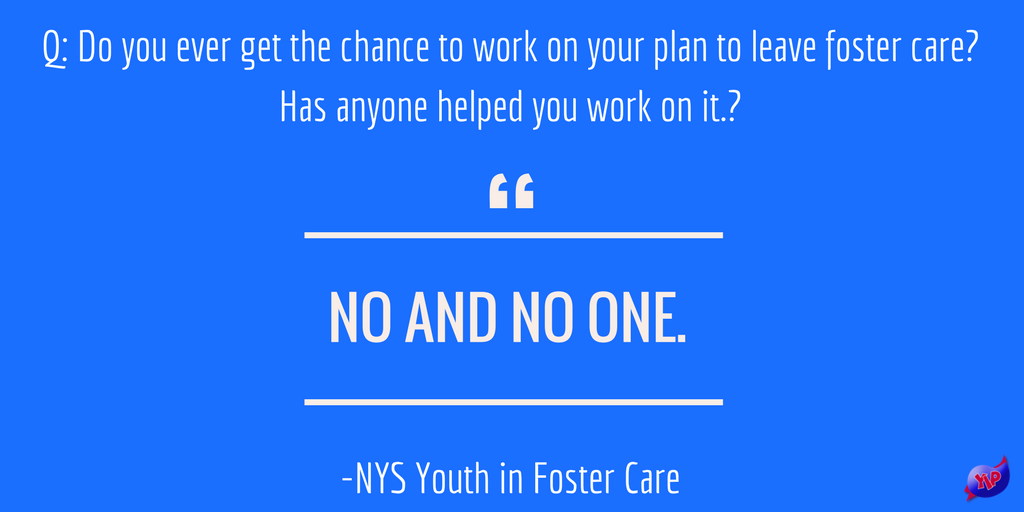 Q: What advice would you give to someone working on his or her plan to leave foster care?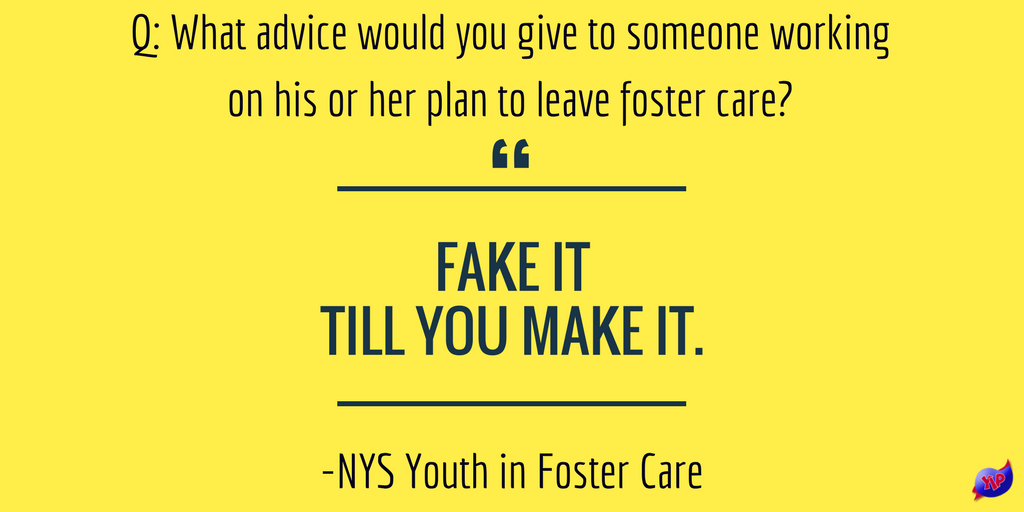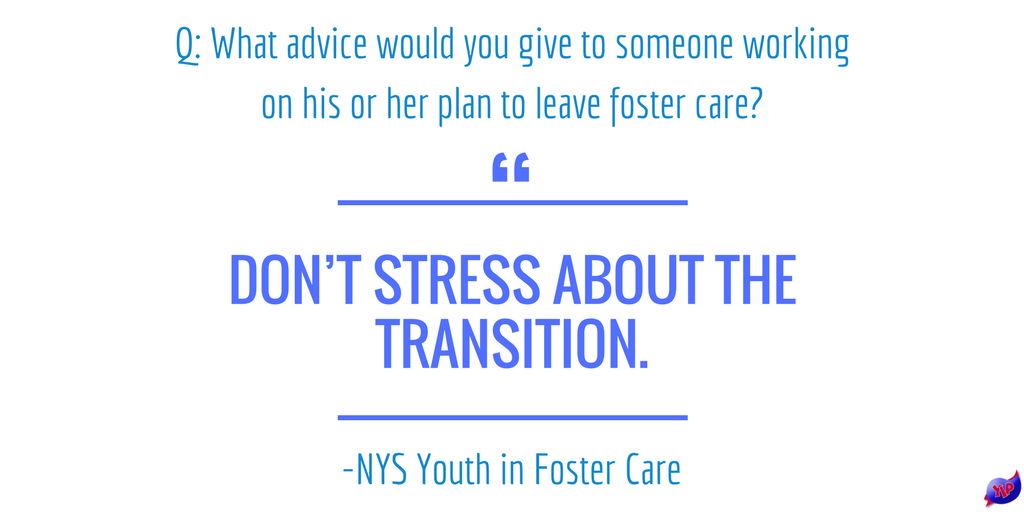 Q: What's a "normal" thing someone your age would do that you're not allowed to do because you're in care?