Loving My Attorney
My lawyer tries to get me what I need.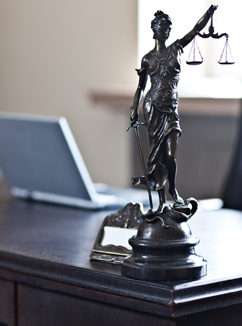 It seems like a lot of kids in care have complaints about their lawyers. But my attorney has been working hard for me for a year now, and I have to say, she's pretty great.
What I like about my attorney is that she is very respectful of my point of view. She listens patiently and never gets annoyed when I start talking fast and speak Creole by accident.
I asked her for advice on how other kids can get what they need from their own law guardian. First, it's important that your law guardians communicates with you and makes sure you understand what's happening. My attorney's vocabulary is exceedingly excessive, but she never has any problems explaining things in simpler terms so I can understand.
I've heard other kids say they have a hard time getting in touch with their law guardians. My attorney said that's because lawyers are often in court and not at the office.
"Kids should leave a message with their name and phone number so the lawyer can call back immediately," she told me.
Also, your law guardian should contact you every six months for updates on your case. My attorney does that, and I can usually reach her when I need her. When I leave a message, she makes sure to call me back.
I'll be honest, there are times I get frustrated about how things are being handled. For example, I am not a legal resident of the U.S., and when I need my Social Security number for jobs or camp it seems like it's taking an eternity to get it. But I know my attorney is working on that.
"We (law guardians) do everything in our power to help our clients, but kids need to understand that most law guardians have over a hundred cases to deal with," she told me. "If something is taking too long, a child should ask us about it so we can explain what's going on."
Things take time to process, so I try to remember to be calm and patient. I feel that My attorney wants to get me all the things I need, and I'm lucky to have her as my attorney. I wish every kid in care could feel the same.