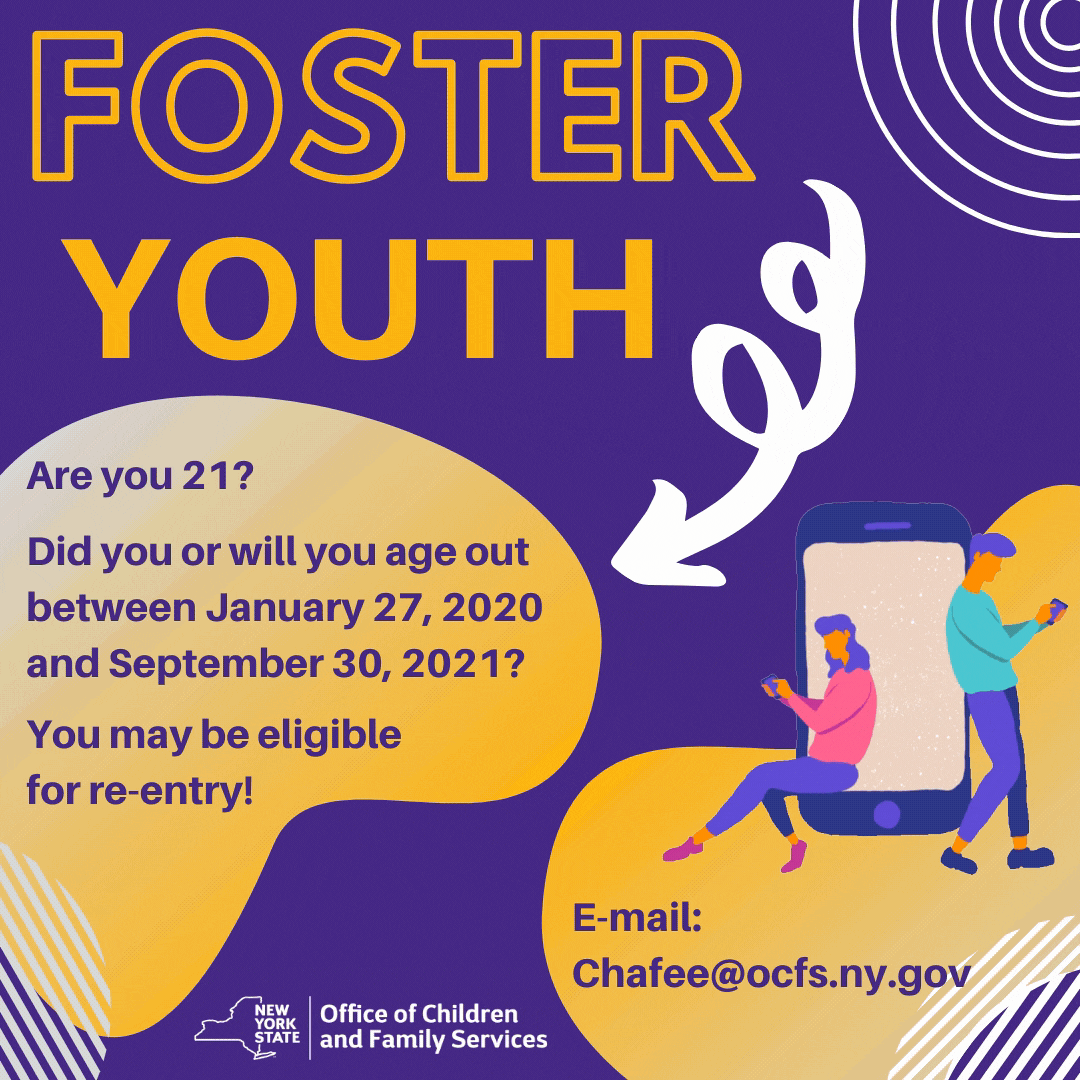 Re-entry into Foster Care is an Option Available to You!

Did you/will you turn 21 and age out of NY foster care anytime between January 27, 2020 and September 30, 2021?
Are you currently struggling with housing or homelessness?
Are you having a hard time receiving supports and resources for yourself?
Would you like to re-enter foster care until you turn age 22?
If you answered yes to any of the above questions, please contact your county representative or email us at chafee@ocfs.ny.org.
Professionals: Help us spread the word with these flyers.